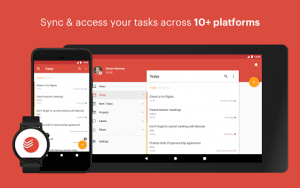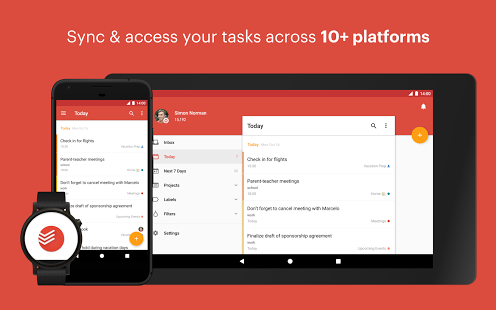 When you are running a business it can be very easy to fall into the trap of having the business run you. Don't be that guy or gal. Instead, organize your business tasks and never miss another important deadline, task, meeting or lead follow up. Many entrepreneurs utilize paper and pen for their reminders and task list however there are some incredible tools available online that integrate with your phone via apps and your desktop via software as well so that all of your important info and reminders are synced across your devices.
One of the biggest advantages as well is that you can set reminders, recurring events, and even add team members to manage projects and tasks more efficiently. So what is this magical tool we are talking about? Well there are several on the market although one of our personal favourites is Todoist (https://todoist.com).
They offer a free account which has most features and of course a paid account (around $40/year) that offers some great improvements and feature upgrades. As stated ont the Todoist website, "Todoist offers more useful features than any other to do service. So you can do more to customize the experience, organize your tasks and projects, and optimize your productivity"
Check out the video on the features and how Todoist can help you get organized and take your business to the next level:
We use a few other tools to help run our Ottawa marketing and website design agency and we will discuss them in the coming weeks and months to help you transform your business as well. Todoist is one of those "I can't live without this" tools that helps our team collaborate and share tasks, ideas, and events. There is a reason why our website design agency can complete a large website with e-commerce and custom features in only 3-5 business days when competitors were quoting 6-10 weeks. It's because we have a killer development and design team as well as a systematized process with tools and resources that make our website design and custom coding 40x faster than the industry average.
If you are looking for a team that can help take your business to the next level with online marketing, a fresh redesigned website or even print materials and more then give us a call or send us an email. We're here to help and would love to grab a coffee with you – our new client 🙂
Happy organizing this year and be sure to checkout Todoist as it will help improve your day to day operations and keep you and your team on track.